About Us
Fast response, exceptional quality.
Bullet Electric is a leading commercial electrical contractor serving the New Jersey and the surrounding area.

We are a well, diversified electrical contractor in New Jersey that utilizes its professionally trained personnel to accomplish all tasks required to bring projects in on time and under budget. All of our personnel go through a recognized apprentice training program, and when you combine this with our successful twenty- five years in business, it makes us one of the leading electrical contractors in the industry to work for.
We believe you would be hard pressed to find another company that keeps their core employee group together for more than 25 years. The majority of our core employees have been with us since the inception of Bullet Electric Inc in 1997. Why? Because we emphasize the importance of having a long tenure with Bullet Electric, enabling us to train and retain key personnel that move up the ranks of the company. We are not a company that is a revolving door. The majority of our employees remain with Bullet throughout their respective careers which provides the company the ability to expand, and offers our employees the chance to grow.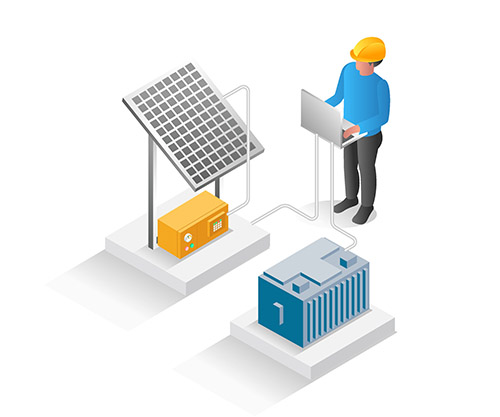 Mission Statement
Our mission at Bullet Electric is to provide the highest quality electrical services to businesses of all sizes. We believe that reliable, safe, and efficient electrical systems are essential to the success of any business, and we're dedicated to helping our clients achieve these goals. We're committed to delivering top-notch service and value to our clients, and we work hard to be a trusted partner they can rely on for all of their electrical needs. We're driven by a passion for excellence and a commitment to meeting the unique needs of each and every one of our clients.
Trust the professionals at BULLET ELECTRIC to get the job done right.
quick response
Meet Our
Expert Team